Giving Beekeeping Guidance by cOmputatiOnal-assisted Decision making
B-GOOD meets INSIGNIA to discuss shared goals and actions
On 9 July 2019 B-GOOD met its sister project INSIGNIA to exchange ideas and plan for future collaboration.
Both B-GOOD's Coordinator Dirk de Graaf, Ghent University and INSIGNIA's - Sjef van der Steen, Alveus AB Consultancy - presented their respective project's objectives and aims.
Among the points discussed were intentions to organize joint contact moments with the stakeholders and plans for future joint consultations. Agreements were also made in terms of sharing contacts with beekeeping organisations, overlaps in field research and sharing of protocols.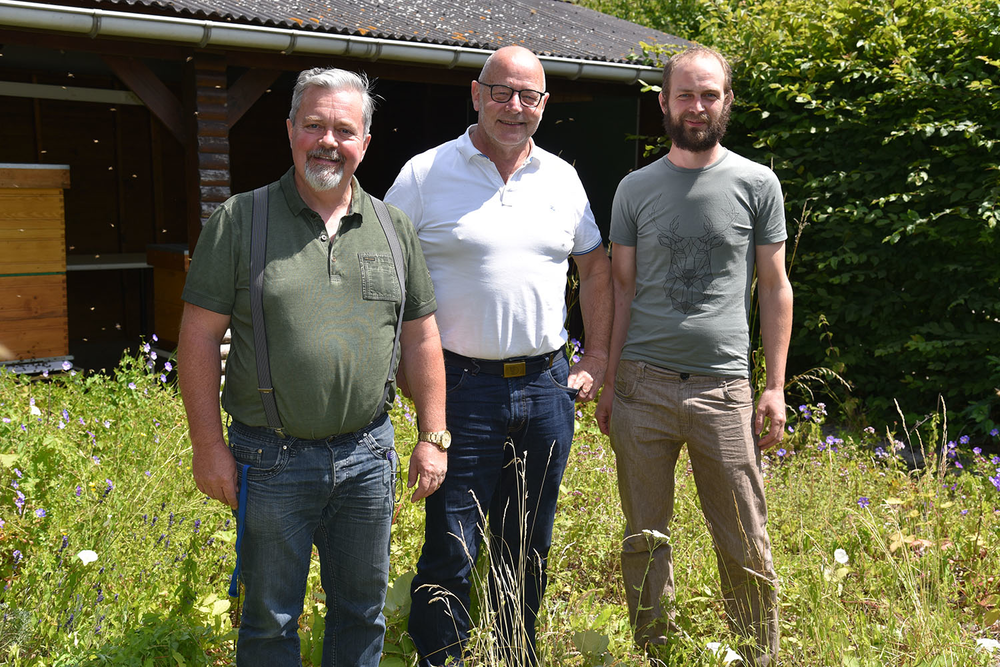 Image (from left to right): B-GOOD's Coordinator Dirk de Graaf; INSIGNIA's Coordinator Sjef van der Steen; Dries Laget, Ghent University.
Find more about our aims and actions here.
About INSIGNIA:
INSIGNIA is an innovative project which will build on the wide range of expertise of the applicants developed during previous projects such as the COLOSS "CSI Pollen project". INSIGNIA involves the development of a protocol for a citizen science monitoring programme using beekeepers to collect biweekly pollen samples from honeybee colonies for analysis for pesticide residues and botanical origin.