Giving Beekeeping Guidance by cOmputatiOnal-assisted Decision making
B-GOOD presented at the International Fair of apiculture products Varna 2019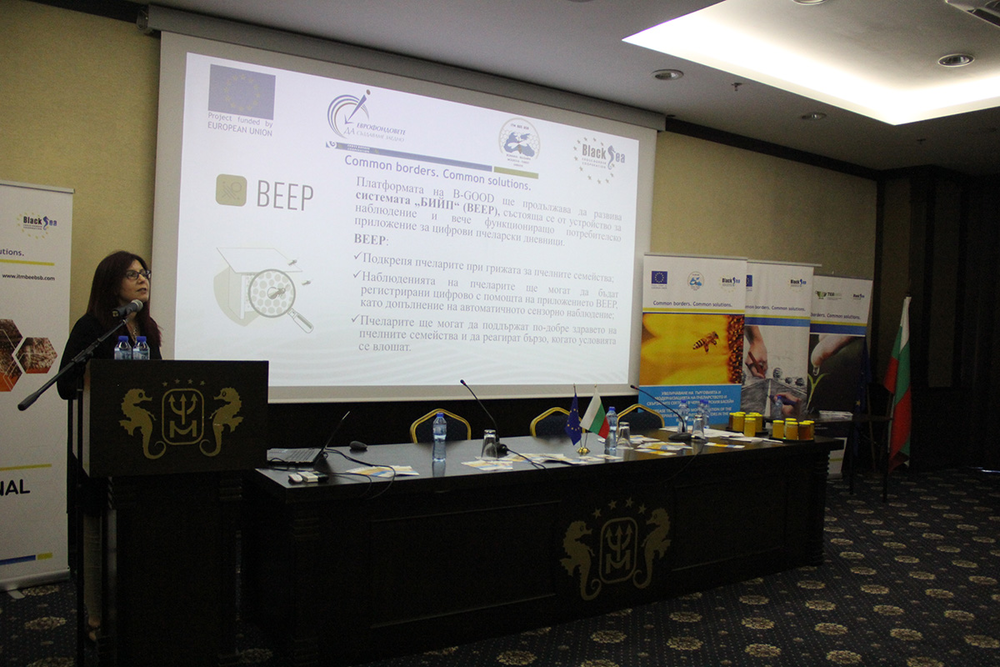 The B-GOOD project was presented at the International Fair of apiculture products Varna 2019 that took place between 17 and 19 September 2019 in Varna, Bulgaria. More than 100 beekeepers and representatives of beekeeping associations from Moldova, Romania, Turkey, Bulgaria, and Ukraine were welcomed.
The manager of Varna's district information point Viktoria Nikolova introduced the project's goals and technologies to the local beekeepers. It was included in the seminar part of the event, discussing the following topics:
Sustainable beekeeping and eco-agriculture
The best regional and international beekeeping practices

According to the event organising party, the fair was considered successful and the visitors were interested in the B-GOOD's solutions for sustainable beekeeping.