Giving Beekeeping Guidance by cOmputatiOnal-assisted Decision making
B-GOOD joined the 6th annual BEES Christmas Market in Brussels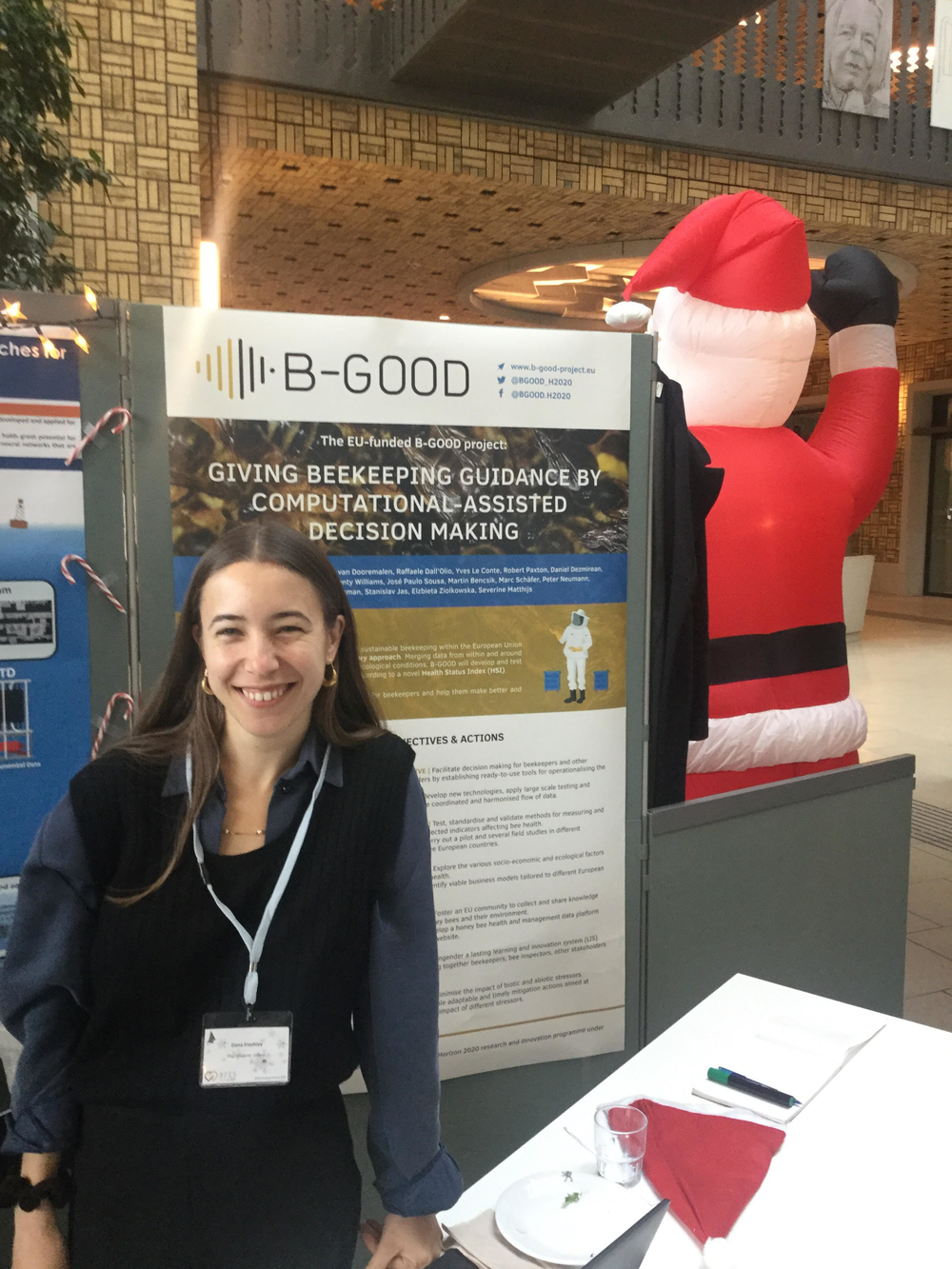 The B-GOOD project was represented at the 2019 BEES Christmas Market, which took place on 20 December in Brussels, Belgium. The scientific networking Christmas-themed event was hosted by the Belgian Biodiversity Platform and with the Instituut voor Natuur- en Bosonderzoek (INBO) and united scientific experts, policy makers, stakeholders and practitioners.
Central objectives and questions
The event addressed the forthcoming biodiversity crisis and consisted of short presentations, optional interactive workshops and discussions to network across disciplines, research-practice and regional/administrative boundaries. Its main objective was to reflect on how to tailor IPBES solutions to the Belgian, regional and local scale, and establish action points to verify, downscale and detail IPBES findings. The discussions revolved around the following questions:
How will we better assess biodiversity and impacts on health and economy?

How will we prioritize the causes or predict what will happen in the future?

How will actions, policies and instruments (not) solve the crisis?
Festive discussions
B-GOOD project partner Dana Freshley, who attended the event, took part in a workshop aiming to draft a policy brief on the gaps in biodiversity assessments and reflect on the best ways to assess biodiversity in Belgium. The fruitful discussions on biodiversity were accompanied by ecological snacks and festive Christmas mood.