Giving Beekeeping Guidance by cOmputatiOnal-assisted Decision making
B-GOOD's second annual consortium meeting
In an effort to provide a safe environment for all project partners and stakeholders during the COVID-19 pandemic, the second B-GOOD annual consortium meeting took place online. Project members and representatives of the B-GOOD multi-actor forum prepared their cameras and headsets and went online on 6 & 7 July 2020. Despite the exhausting nature of the telecom, the two-day long online meeting was dominated by insightful presentations, vivid discussions and an overview of the project's exciting developments and future initiatives.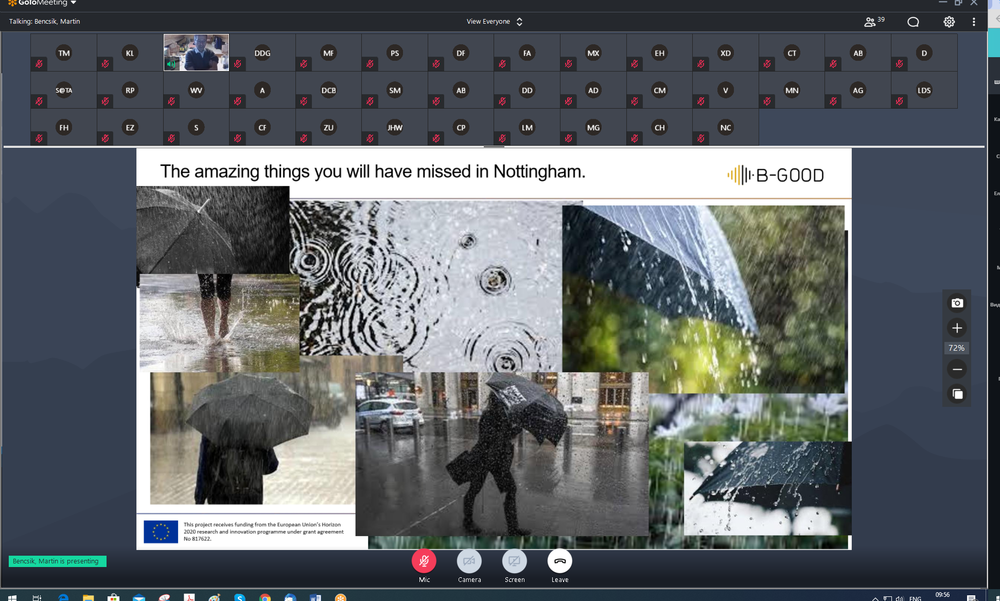 Following a warm welcome and an overview of the agenda, the first hours of the meeting were devoted to work package one, their three-tiered approach aiming to deliver useful results to end-users, as well as their recent breakthroughs and pans for the near future. The advances of work package two, which will explore and develop innovative ways of monitoring honeybee hives, manually, semi-automatically and automatically were also reported and discussed.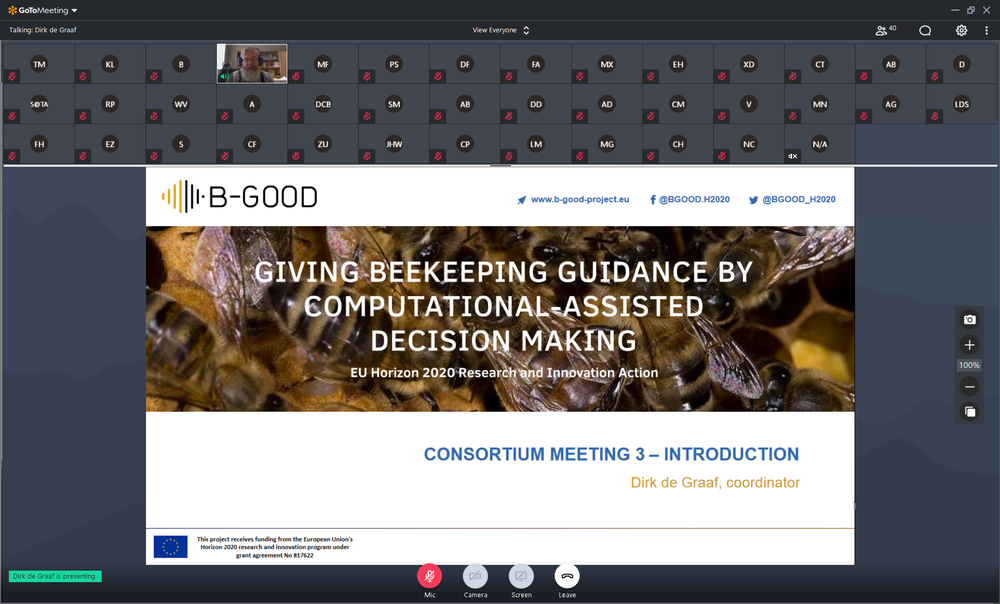 Another subject raised in the meeting was the phenology of floral resources and the development of the unique GOOD database of floral resources, which does not only provide concrete information on bee nutrition but also considers nutritional quality of various plants. The aspect of Socio-economics in beekeeping was also part of the agenda, where the SWOT/SOR analyses and assessment of stakeholder views were presented and discussed.
Day one of the conference was concluded by work package five and their ApisRAM model: an agent-based model for honeybees which can integrate multi-stressor impacts, simulate feedback and interactions between components.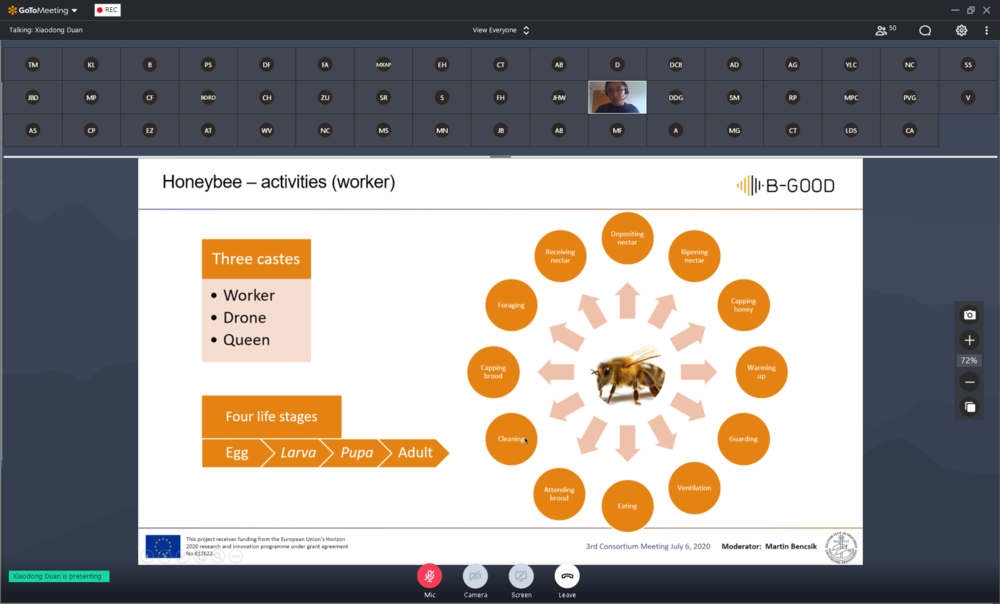 The second day gave ground for further exciting project developments, such as an overview of the BEEP digital logbook and a video-walkthrough of the BEEP app. The B-GOOD dissemination team stressed on the performance of the project website and social media, as well as the communication, dissemination and exploitation strategies tailored to reach a wide variety of stakeholders.
Unlike previous project meetings, this B-GOOD conference welcomed external actors from the multi-actor forum: a diverse group of individuals representing different sectoral interests. The final session presented the members of the multi-actor forum with the opportunity to evaluate the meeting and share their opinions on the project.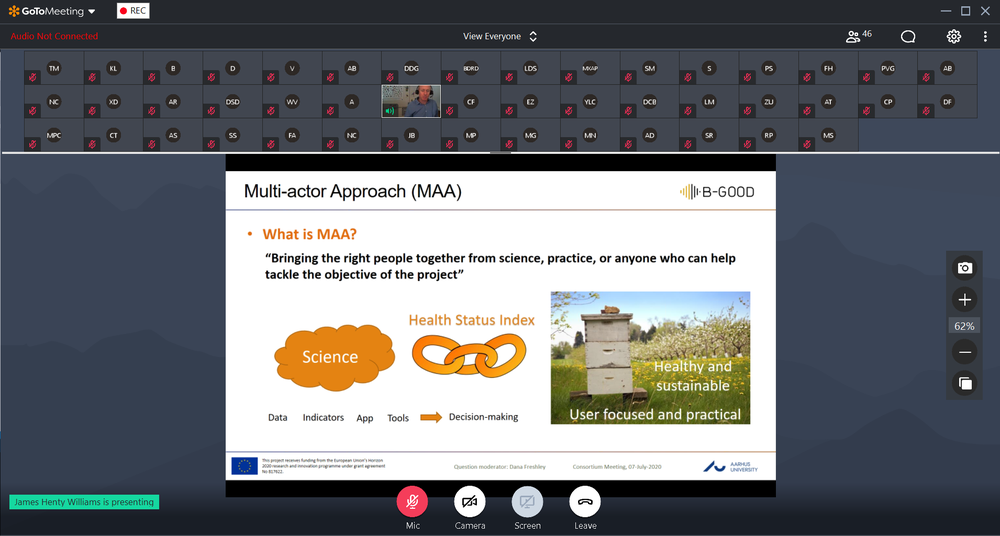 The last minutes of the teleconference highlighted B-GOOD's action plans for the near future, which ultimately aim to provide guidance for beekeepers and pave the way towards healthy and sustainable beekeeping and pollination across Europe.