Giving Beekeeping Guidance by cOmputatiOnal-assisted Decision making
Using Citizen Science to Scout Honey Bee Colonies That Naturally Survive Varroa destructor Infestations
An article recently published in the Special issue of MDPI called "The Citizen Science Approach for Expanding the Research on Insects" analyses the application of Citizen Science for the sustainability and survival of honey bees against the Varroa destructor Infestations. Even though certain European honey bee populations are known to naturally survive the infestations, it is unclear how widespread or common such populations are.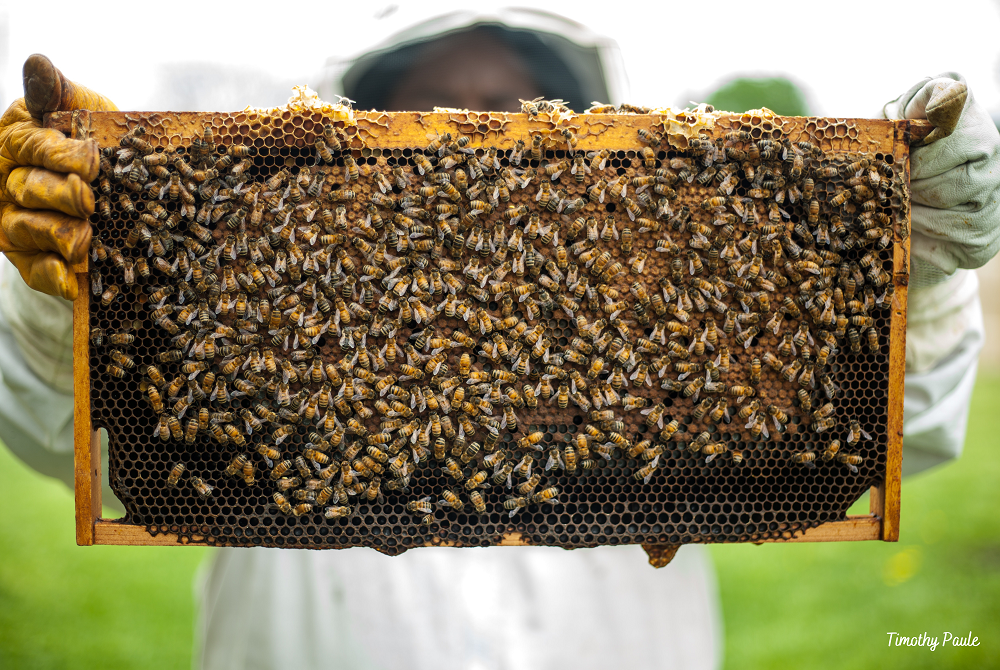 Photo: A beekeeper with his bees. Credit: Timothy Paule
In 2018, a survey containing 20 questions was developed by the authors of the article, including B-GOOD partners Dr. Alexis Beaurepaire (University of Bern) and Raffaele Dall'Olio (BeeSources). The survey was translated into 13 languages and has been promoted at beekeeping conferences and online. After three years, 305 reports were collected from 28 countries: 241 from managed colonies and 64 from free-living colonies. The collected data suggests that there could be twice as many naturally surviving colonies worldwide than are currently known.
The success of this survey spurred the development of a more advanced Citizen Science platform, Honey Bee Watch, that will enable a more accurate reporting, confirmation, and monitoring of surviving colonies, and strengthen the ties between science, stakeholders, and citizens to foster the protection of both free-living and managed honey bees.
Read the full article here.