Giving Beekeeping Guidance by cOmputatiOnal-assisted Decision making
New version of the BEEP app is now available
The long-awaited update of the BEEP app is here! The BEEP team has been working hard over the last few months to create the latest edition of the BEEP app, which has a new layout and better features!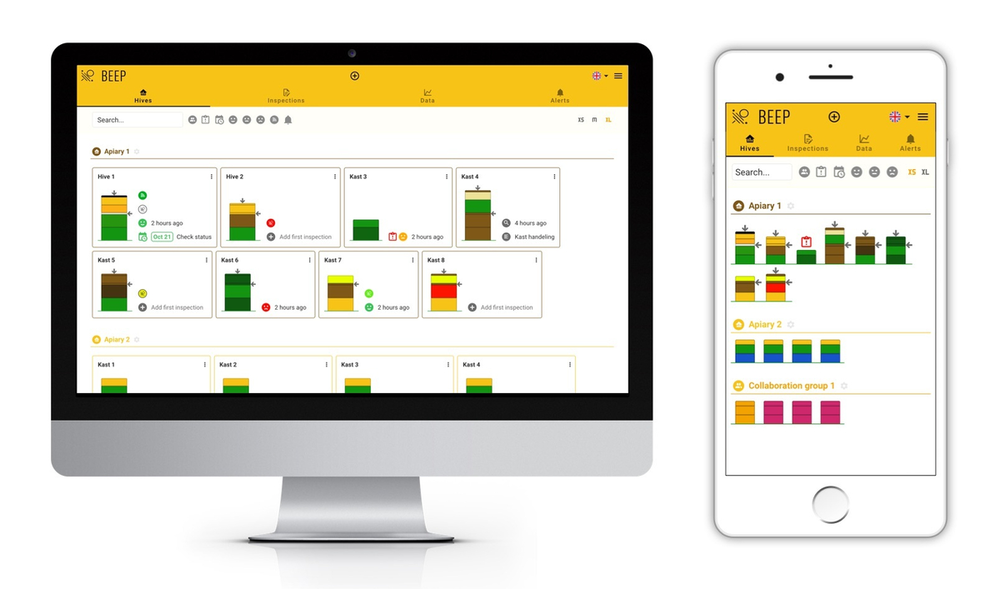 The BEEP app now enjoys new functionalities! One of the most desired new functions being the option to set an alert, is now integrated into the app. When you use a BEEP base or another measurement system, you can either make your own or use a standard alert to get notifications when the threshold value is reached.
A full record and explanation of the new functionalities of the BEEP app can be acquired in the BEEP knowledge base and in the BEEP app.
The new BEEP app may be found here, which is the same url as the present BEEP app. If you want to keep using the old version, go visit https://appv2.beep.nl. The old version of the application will be available until the end of 2021.
If you have any questions, comments or remarks on the new app, please do not hesitate to contact the BEEP team at info@beep.nl.
Read more about the BEEP app and the BEEP base here.