Giving Beekeeping Guidance by cOmputatiOnal-assisted Decision making
B-GOOD Consortium Meeting 6: a hybrid format with a physical focus group in Italy
Project members and multi-actor forum members of the B-GOOD project met up between 6 and 8 December 2021. The three-day meeting was marked by insightful presentations, vivid discussions and an overview of the project's developments and future initiatives. The 2021 B-GOOD consortium meeting was hosted by project partner Raffaele Dall'Olio (BeeSources) in Bologna, Italy. A special hybrid conference environment, provided for the meeting, proved to be efficient in facilitating dialogues and discussions between partners on-site and online.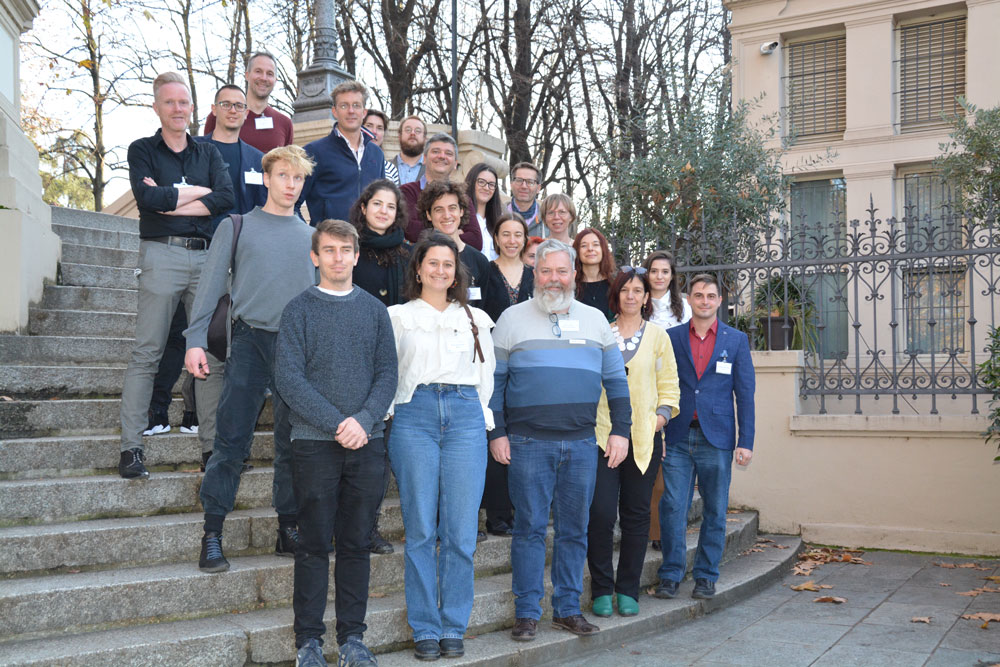 Following the opening talk by B-GOOD project coordinator Prof. Dirk de Graaf of Ghent University, the first day of the meeting delivered important results and progress developments, as well as timelines for future plans.
Some highlights of the first day of the consortium meeting include:
New B-GOOD research on understanding social resilience of honeybee colonies through continued measurements over time to identify indicators of resilience was presented
Progress of beekeeper monitoring of bee hives in Italy
A B-GOOD story from the Transilvanian mini-apiary
A presentation on the disease monitoring for a number of bee diseases and viruses
Experimental observations and results for pathogens amongst which Varroa and Nosema
Research on bees reacting to vibrations
Assessment of floral resources in Portugal, Belgium and the United Kingdom
Results on the lateral-flow device (LFD) development
Upgrades of the BEEP digital logbook app
The second day of the meeting delivered more targeted discussions and presentations. Again, the meeting included both on-site and online participants.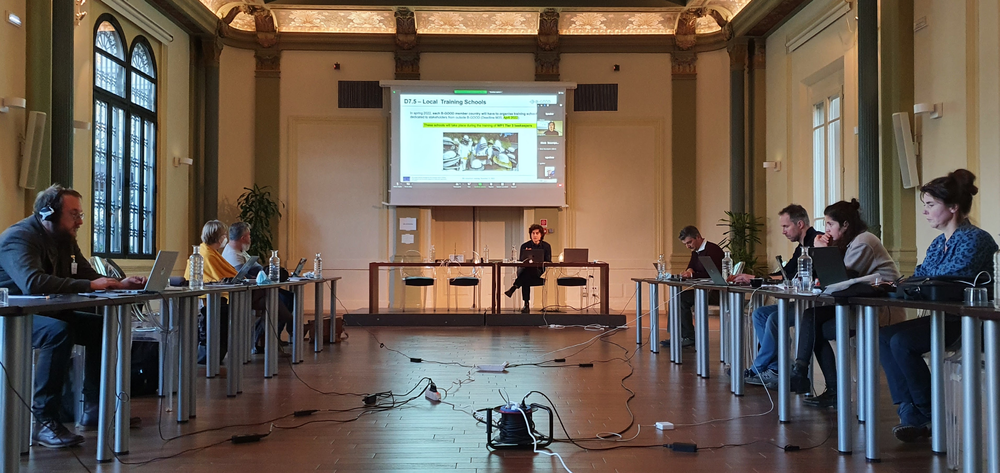 Starting with a general assembly panel, a breakout group on beekeeping and bee health indicators took place, followed by a breakout discussion on BEEP developments, which presented a review of the progress & planning of future enhancements. More breakout discussions on the economic dimensions of sustainable beekeeping and the organisation of the European beekeepers local training schools took place throughout the day.
The last day of the conference highlighted B-GOOD's action plans for the near future, which ultimately aim to provide guidance for beekeepers and pave the way towards healthy and sustainable beekeeping and pollination across Europe.