Giving Beekeeping Guidance by cOmputatiOnal-assisted Decision making
Celebrating Beekeepers Day in Bulgaria
The importance of bees for our survival is evident, which is why the Bulgarians, who have a centuries-old honey history, honour beekeepers, honey, and bees on February 10th.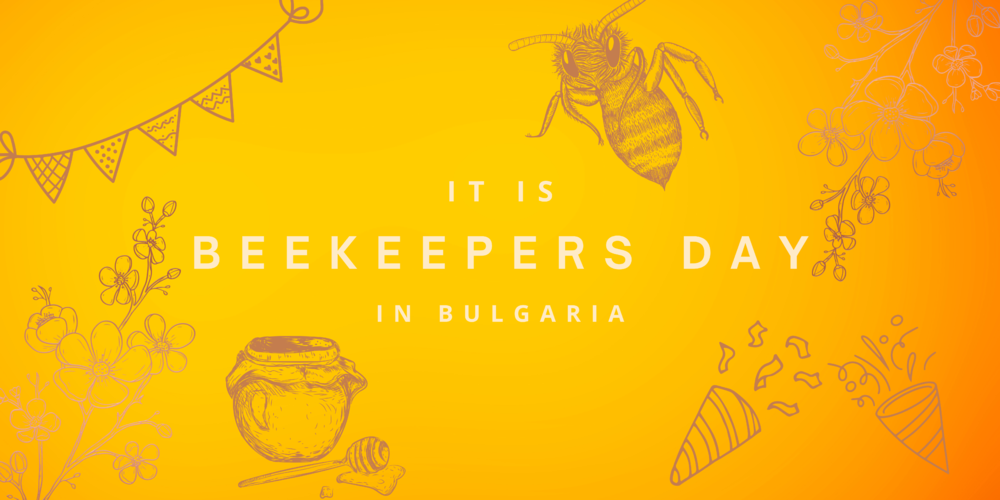 Beekeeping is a traditional Bulgarian activity practised in all regions of the country. There are records from chroniclers and travellers that witnessed that beekeeping existed in Bulgarian areas even before the founding of the Bulgarian state in the Balkans in 681. Before the Proto-Bulgarians arrived from the Middle East, the Slavonic tribes that inhabited the territories obtained honey from wild bees. Later, they learnt how to raise them in beehives and use the honey to manufacture the famous drink medovina.
Also, on 10th February, Bulgarians honour Saint Haralampius. Because of his miraculous healing powers, St. Haralampius is assigned as the patron saint of honey and beekeepers - another reason why beekeepers consider 10th February as their professional holiday.
People in Blagoevgrad, a Bulgarian city, have an old tradition which they perform every year on this date to honour the saint. Many people gather in a city church to celebrate the holiday with a special ritual by arranging a large cross of glowing jars full of honey.
In order to preserve the custom, from the night before each beekeeper brings a jar full of honey to the church. After the ritual is over, one teaspoon is eaten from the jar every morning for health. It is believed that consecrated honey is healing and has magical powers.
On the other hand, internationally, World Bee Day is celebrated on May 20th. Anton Janša, the pioneer of beekeeping, was born on this day in 1734. The UN Member States approved Slovenia's proposal to proclaim 20 May as World Bee Day in December 2017.