Giving Beekeeping Guidance by cOmputatiOnal-assisted Decision making
B-GOOD Online Honey Bee Course: Introduction to honey bee research and modern beekeeping
Successful bee research and practice requires a sound understanding of the biology of these creatures, coupled with a general knowledge of factors threatening their health worldwide. We invite you to explore these topics with the help of researchers from our project!
This course will cover different aspects of honey bee's fundamental biology, such as their ecology and evolution. Additionally, a virtual overview of various beekeeping practices will be given to introduce students to the work with honey bees in the field. Finally, a strong emphasis will be provided on the main stressors affecting these organisms, together with the latest developments in the research and practice that aims at better understanding how to mitigate such issues.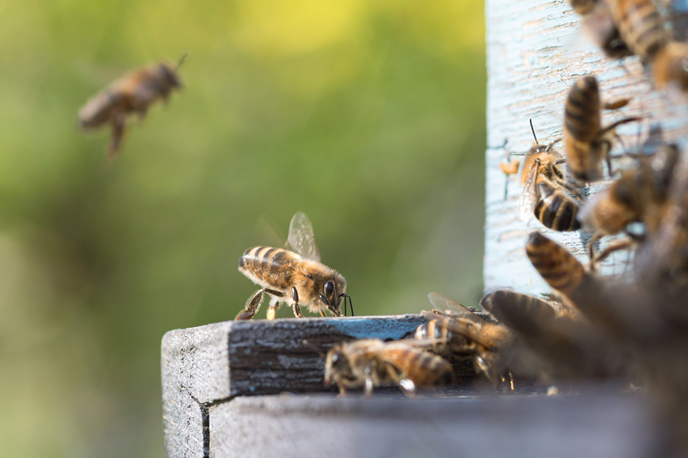 Photo credits: ©Ugoline Godeau
Ultimately, the B-GOOD Online Honey Bee Course "Introduction to honey bee research and modern beekeeping (11 - 13 April 2022)" will provide you with a solid foundation in honey bee science and will enable you to understand how to conduct research projects in this field.
The course is principally aimed at students in the biology and ecology fields, as well as early-career researchers or veterinarians operating in the beekeeping sector.
The course will be online, is free of charge and will be available for only 20 participants. If you would like to register, please fill in this registration form before Friday 25th March 2022.
Registrations are now closed!