Giving Beekeeping Guidance by cOmputatiOnal-assisted Decision making
A B-GOOD Story: A novel database allowing the prediction of resources available to pollinators
A data paper recently published in the "Ecology" journal puts forward the first ever database compiling information on phenology and production of pollen, nectar, and sugar in 1612 plant species (755 genera, 133 families). The paper called "Phenology and production of pollen, nectar, and sugar in 1612 plant species from various environments" presents a unique database that provides an opportunity to test hypotheses related to the functioning of food webs, nutrient cycling, plant ecology, pollinator ecology and conservation.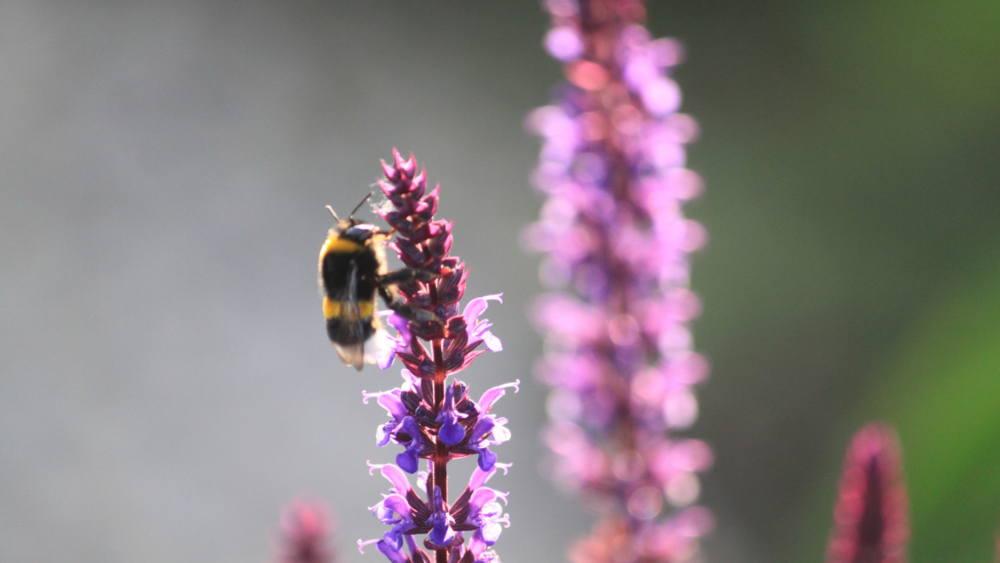 Photo: Bumblebee on a purple flower
The study focuses on the collection of detailed data on the pollen, nectar, and sugar production per unit area and the flowering phenology of plants. The authors, amongst whom B-GOOD researchers Michał Filipiak and Elżbieta Ziółkowska from the Jagiellonian University in Poland, compiled this database to allow for precise calculations of the amounts of nectar, pollen and energy provided by plants and available to consumers in the considered flora or ecosystem on a daily basis throughout the year.
By extracting 103 parameters related to the traits of plant species and geographical and environmental factors geographical and environmental factors from the available literature, the research team worked to estimate the contribution of plants to the functioning of food webs via the flow of energy and nutrients through the soil-plant-nectar/pollen-consumer pathway.

Even though the data were obtained from various, mostly European, pedoclimatic zones, they are representative of the whole continent and may be used as a reference for plant communities occurring on continents other than Europe. Тhe database allows the consideration of differences in the production of resources by a single plant species growing in different communities.

Read the full article here.