Giving Beekeeping Guidance by cOmputatiOnal-assisted Decision making
B-GOOD project partners met up for the 7th Consortium Meeting
Project partners and multi-actor forum members of the B-GOOD project met up between 27 and 29 June 2022 in Soesterberg, the Netherlands. The three-day event was hosted by project partner BEEP and entailed informative presentations, in-depth discussions, workshops, as well as an overview of the projects' developments and expected outcomes. The first day invited 16 beekeepers to share their experiences, while days 2 & 3 were dedicated to internal project meetings. A special hybrid conference environment, provided for the meeting, proved to be efficient in facilitating dialogues and discussions between partners on-site and online.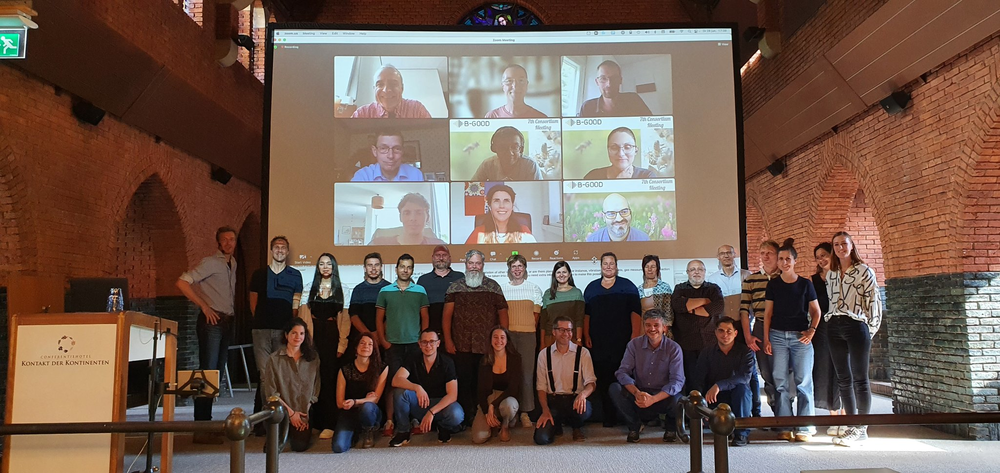 Photo: Consortium members at B-GOOD's 7th Consortium Meeting

The event began with a warm welcome by local organiser and director of the BEEP team Marten Schoonman and an introduction by host Hilke Grootelaar, followed by a short overview of the project and its main goal to assist beekeepers in keeping their colonies healthy by coordinator Prof. Dirk de Graaf of Ghent University.
Day 1 was full of excitement. Beekeepers and researchers first joined in a networking session to get acquainted with each other and share experiences and were afterwards divided into groups to test their knowledge of bees and beekeeping in a Bee Quiz.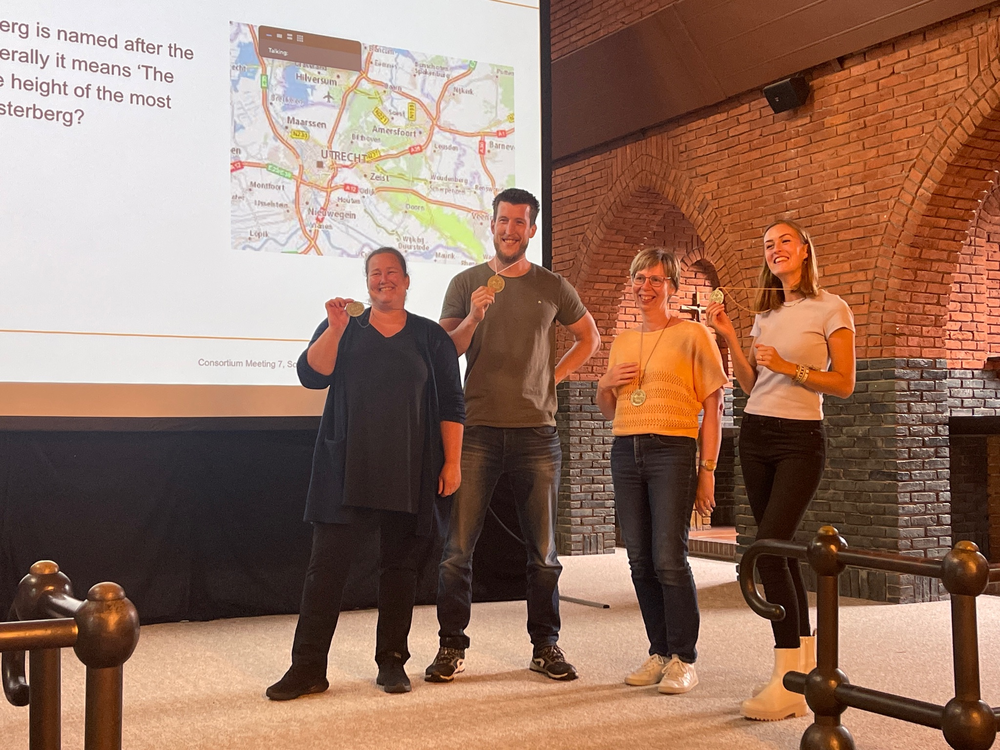 Photo: Winning team of the Bee Quiz
The awarding of the winning team was followed by a presentation on the beekeepers' needs by Dana Freshley & Wim Verbeke of Ghent University. They conducted a large-scale survey with 844 beekeepers in 18 European countries and used the insights to discuss the future of beekeeping management. The results of the survey illustrated the current situation of honeybee colony health, environmental quality, honey production efficiency, and were used to profile and divide beekeepers into various segments.

Next, the beekeeping technology workshop "The future of managing colony health" led by James Henty Williams of Aarhus University, Marten Schonmann of BEEP, and host Hilke Grootelaar, investigated the role of digital technology for sustainable beekeeping. The beekeepers and scientists were divided into 3 groups (2 on-site and 1 online) and had to go through 2 rounds of discussions. Round 1 of the workshop focused on honeybee colony health, environmental quality and honey production efficiency, while during round 2 the main topics were the future solutions for overcoming the key challenges in relation to the environment and honeybees and how digital technology might help.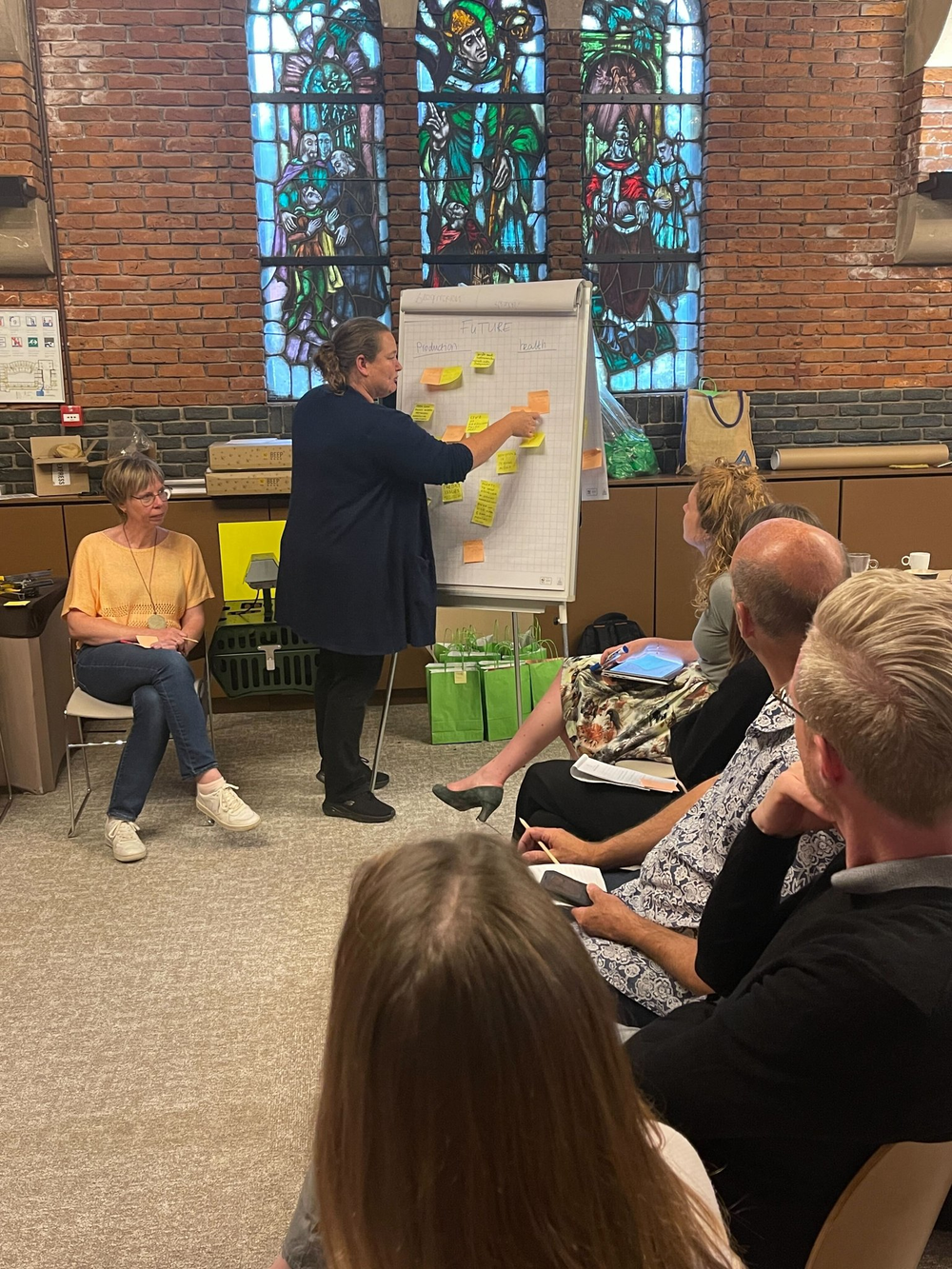 Photo: Group 3 discussing production efficiency and health during the workshop

Some highlights of the conclusions of each group include:
Group 1 (focused on three key areas in relation to the environment: pesticides, climate change, Varroa)
Saying that pesticides are present puts pressure on policy makers to reduce them and having detection systems (LFDs) help do that;
In terms of climate change, a smart design of a hive where the bees do the work can help them be very efficient when it comes to temperature;Technology that helps detect varroa loads would be very useful;Pricing and importation are a big challenge in relation to production and a technology for validation and improvement of traceability of honey is needed.

Group 2 (focused on colony health and environmental quality)
Main stressor when it comes to colony health is the need to improve diagnostic tools;
Possible solutions could be tools to assess precisely the infestation level and/or inform about broodless status;
There is a need for improvement of the capacity to interpret gases and sounds, as well as early detectors of symptomatic pressures;
To improve hive management, we need more continuous education and an integration of the education system between beekeepers and farmers;
An alarm alerting low pollen or nectar availability could be useful;
We need to increase the presence of video education to facilitate informed decision making;
A system to exchange information between farmers and beekeepers would mitigate the impact of farming and show the effect of climate changes;

Group 3 (focused on production efficiency and health) elaborated on the following key questions:
Are there too many beekeepers with too few floral resources?
Is biodiversity & flower resources quality getting lower?
How can one get their colony in a decent size early in the year?
How can digital technology prevent this in the future?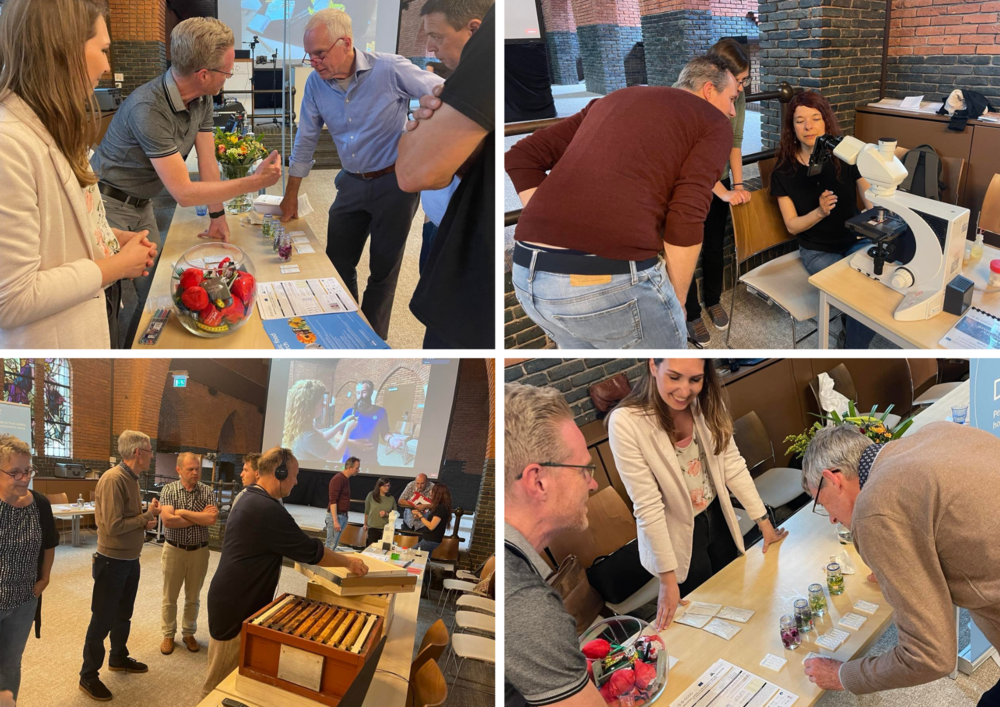 Photo: Collage of the different stands during the information market stands session
The workshop was followed by the information market stands, an innovative and interactive way to demonstrate the work and contributions of some of the partners. Stay tuned for more detailed updates - a video of the whole experience will follow on the B-GOOD website and YouTube channel soon!

Day 2 focused on the recent developments of all B-GOOD partners, discussing their progress and future plans.

Some highlights of the second day of the consortium meeting include:
Results from the stakeholder evaluation survey of the experiences of B-GOOD's multi-actor approach;
Numerous published news articles & videos, various workshops & trainings continue to broaden B-GOOD's visibility;
Upgrades of the BEEP digital logbook app;
Flower resource model & ApisRAM model;
Assessment of floral resources in Belgium and the United Kingdom;
Methods for prediction of the colony size and honey yield peaks during the beekeeping season;
SWOT analysis and assessment of stakeholder views;
Progress of beekeeper monitoring of bee hives in Italy;
Updates from the Transilvanian mini-apiary;
A presentation on the disease monitoring for a number of bee diseases and viruses;
Building of a temperature measuring hive;
Development of bee counters;
Results on the lateral-flow device (LFD) development;

The third and final day was filled with internal management meetings, workshops, networking with the partners and lively discussions about the project's achievements, including talks about future plans.

After a successful Consortium Meeting, the B-GOOD partners continue pursuing the mission of paving the way towards healthy and sustainable beekeeping within the European Union. We are looking forward to meeting again!