Giving Beekeeping Guidance by cOmputatiOnal-assisted Decision making
New B-GOOD video: A fast and unusual way to transport bee samples
Each year, millions of bees travel thousands of miles - not on their wings but via the highway or postal services. In the new B-GOOD video titled "Express Delivery of B-GOOD Samples", B-GOOD Tier 2 beekeeper Norman Thürmer shows us the rather unusual manner in which he transports his bees.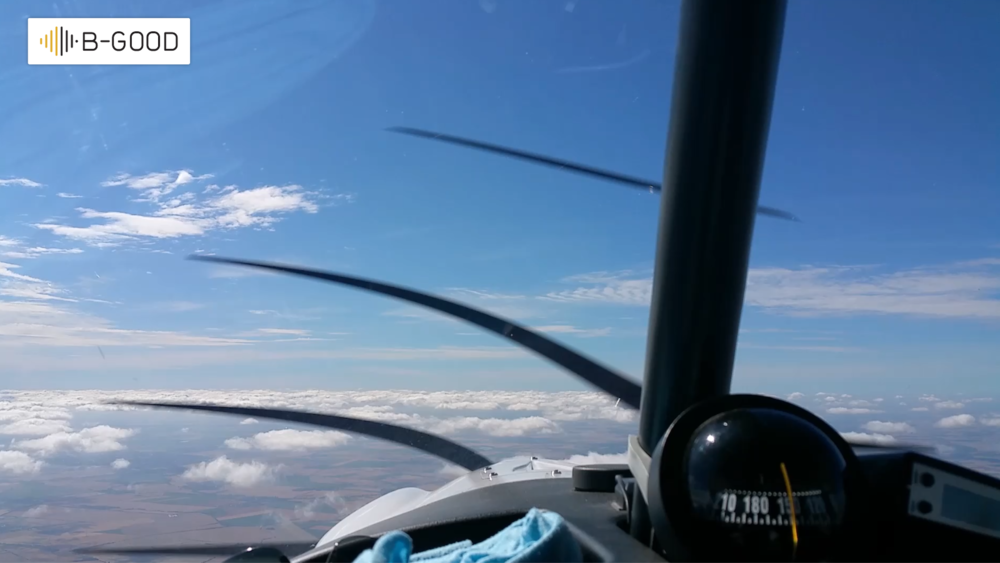 Photo: Norman Thürmer transporting his bees on his plane
The video created by Norman himself presents the delivery of the samples from his beehives in Magdeburg, Germany to the Institute of Biology/Zoology at the Martin Luther University Halle-Wittenberg. He shares with us his full process from the checking of the hives, documentation of behaviour and collection of samples to the pre-flight checks of the plane, take off and landing. To see his journey and the two obstacles he overcomes along the way, watch the video.
Don't forget to subscribe to our Youtube channel to always stay updated and never miss B-GOOD's new videos!