Giving Beekeeping Guidance by cOmputatiOnal-assisted Decision making
Meet B-GOOD's beekeepers: new "Beekeeper Stories" section on the project website
B-GOOD's main goal is to support beekeepers in maintaining healthy and sustainable bee colonies. In order to promote their invaluable work and part in B-GOOD, we launched a new webpage on the project website devoted to our #BeekeeperStories social media campaign.
The #BeekeeperStories campaign tells the stories of different B-GOOD beekeepers in an effort to emphasize the value, opportunities, and difficulties of beekeeping. The posts, shared on Facebook and Twitter on a weekly basis, can now be found on the dedicated website section.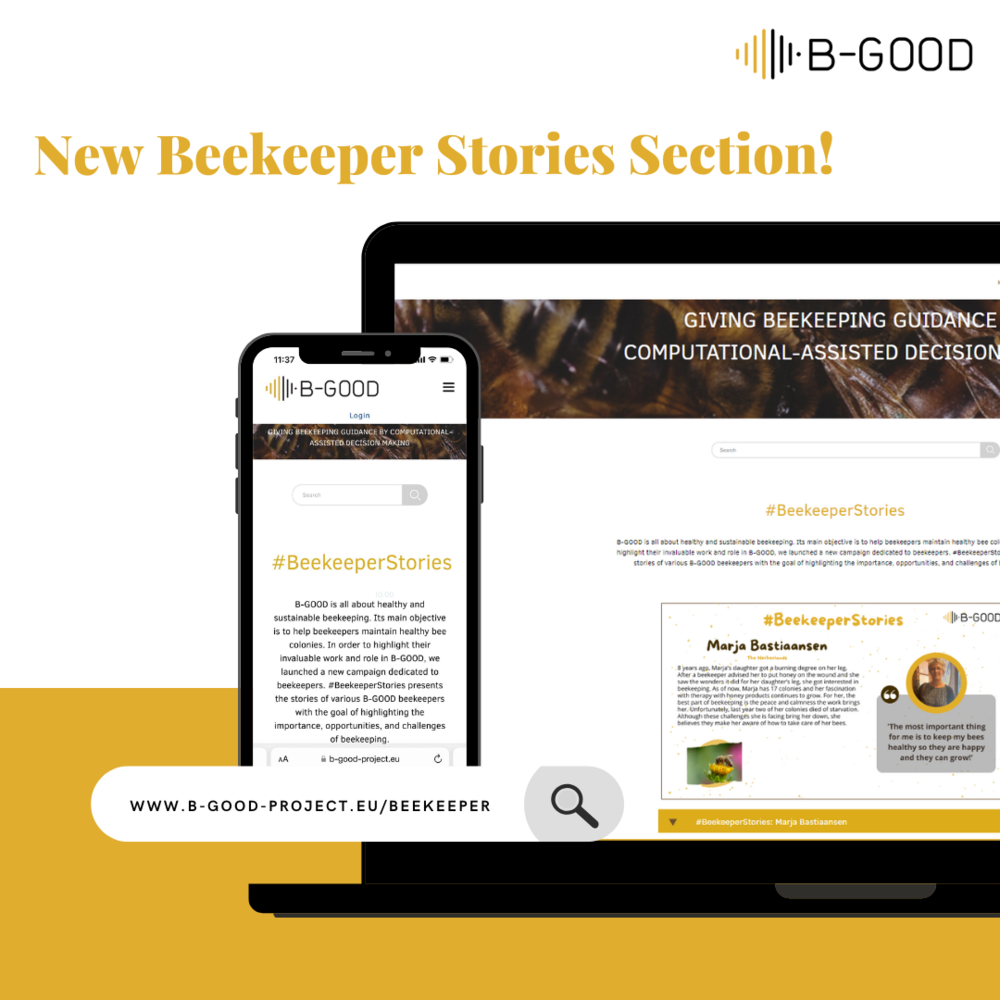 If you are interested to know more about the beekeepers, which contribute to B-GOOD, head toward our new Beekeeper Stories webpage.