Giving Beekeeping Guidance by cOmputatiOnal-assisted Decision making
Translating science to non-scientists: new scientific posters by B-GOOD now available
The communication of scientific information is an integral part of any research project and posters significantly simplify this task. Their visual impact promotes memorability, making complex concepts more digestible and they demonstrate real-world applications more easily.
This was once again proved by several B-GOOD project partners who have prepared concise posters on different aspects of the project. After presenting them during B-GOOD's closing conference and the 19th COLOSS conference, we are pleased to share them here.
Giurgiu Alexandru Ioan, Moise Adela Ramona and Dezmirean Severus Daniel present B-GOOD's partner University of Agricultural Science and Veterinary Medicine Cluj-Napoca, Romania (UASVM Cluj) and the main activities performed there with the poster: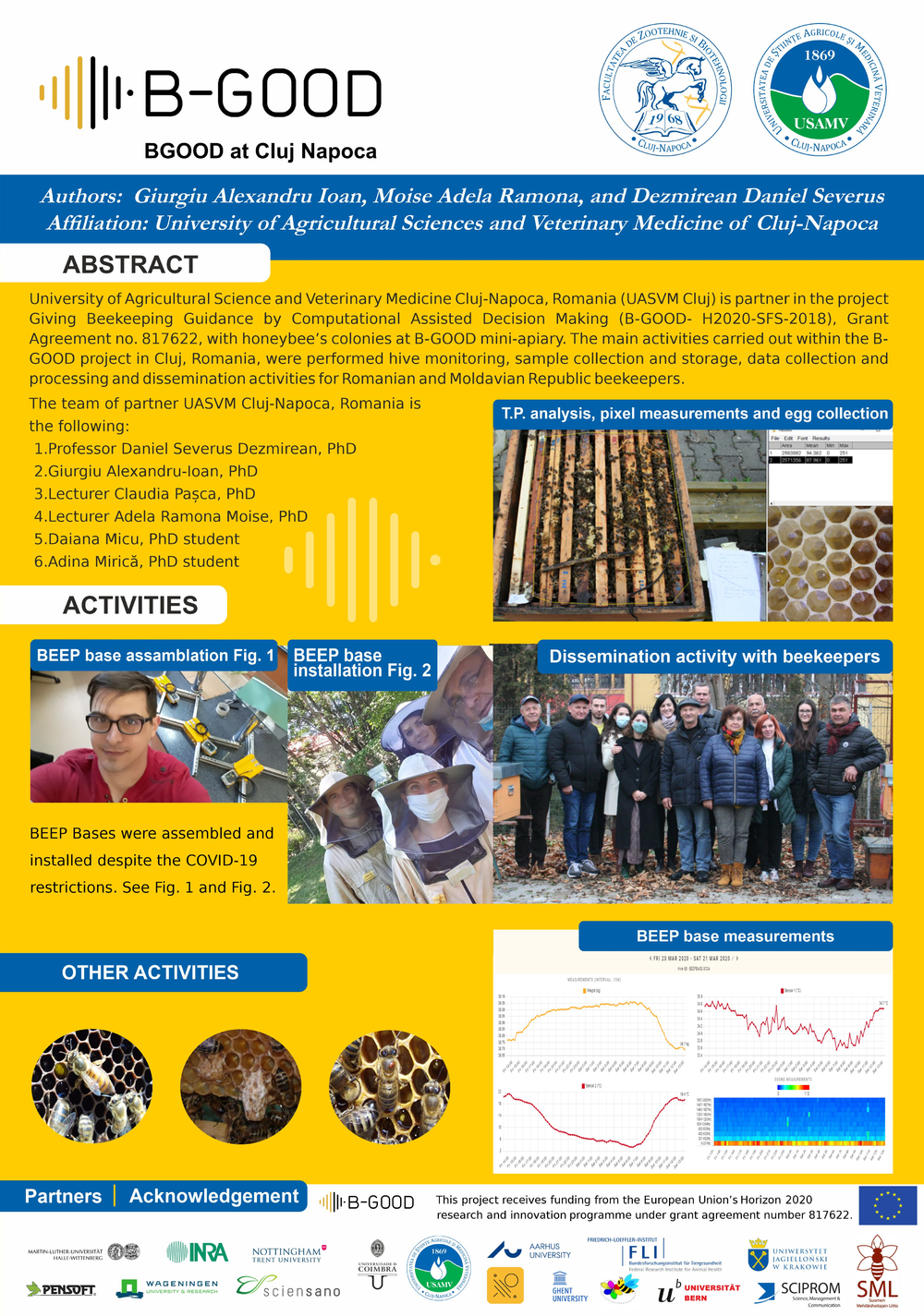 Regis Lefebre's (Ghent University) poster focuses on European SNP distribution and gives a short summary of the study and the result: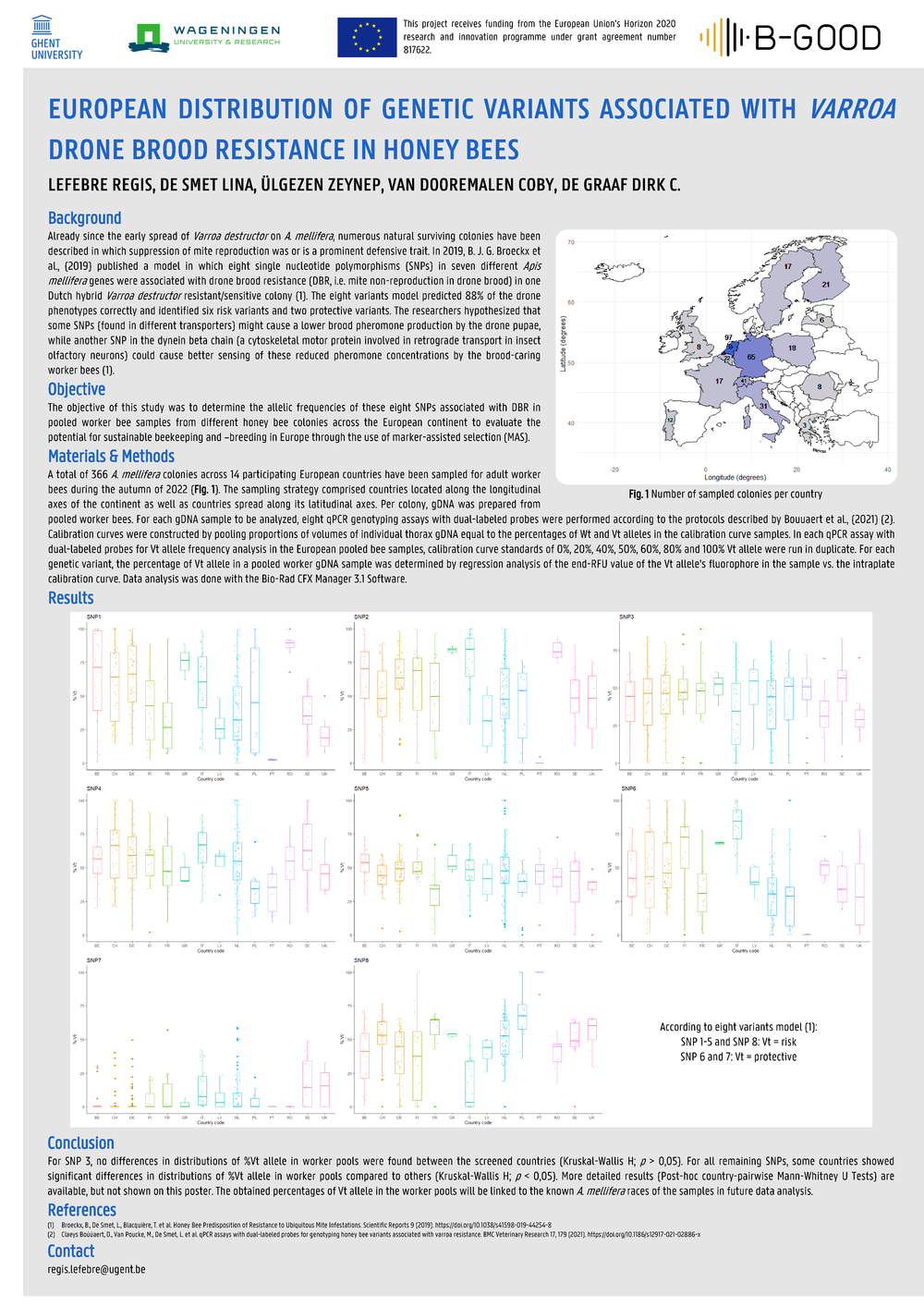 Marten Schoonman's poster gives a short overview of the BEEP foundation and presents the BEEP Platform and how it's being used in B-GOOD: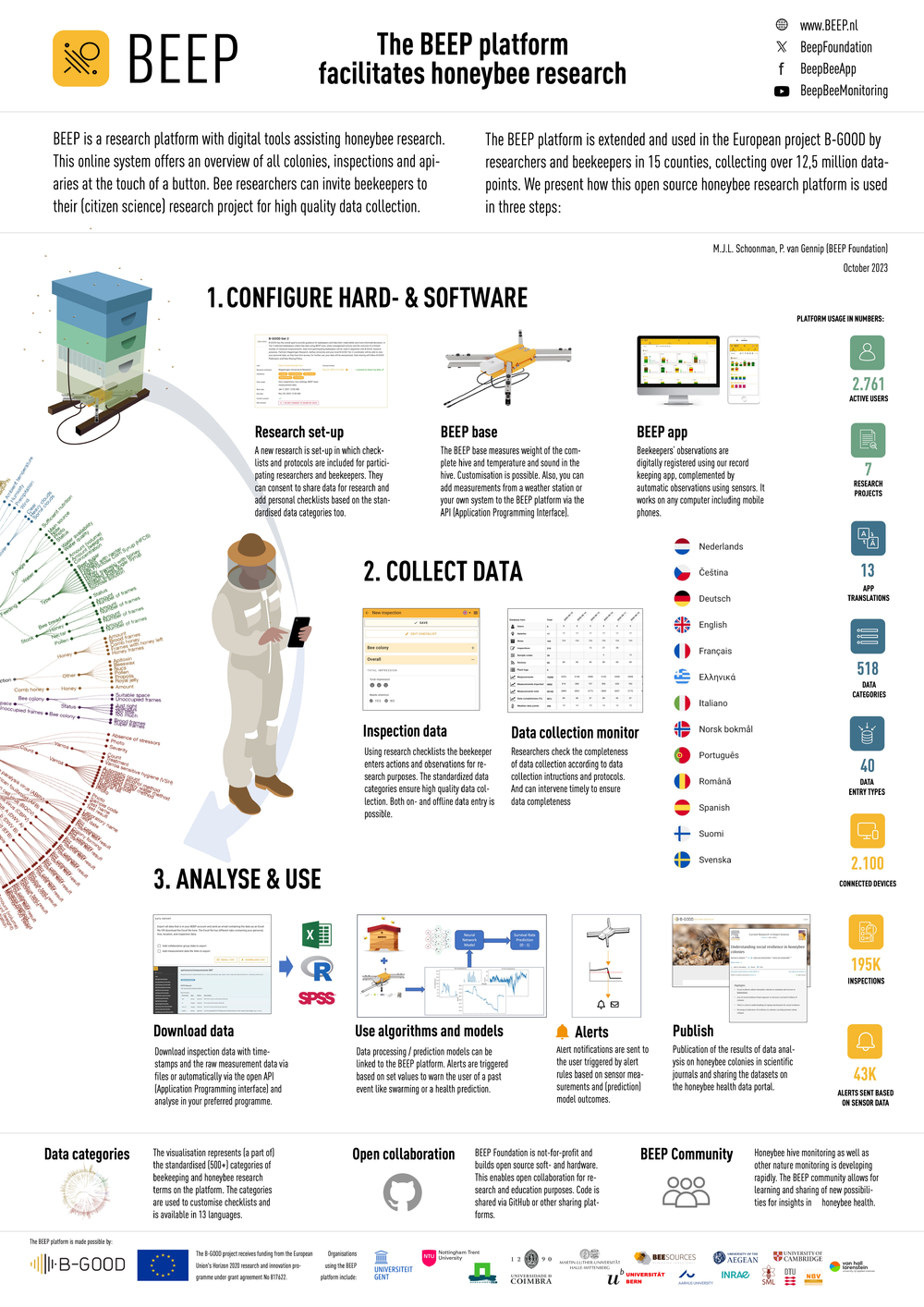 Sumit Bajare's (Nottingham Trent University) poster Quantitating the local honeybee hive frame load using vibrational modes gives a comprehensive overview of their research, results, and conclusion: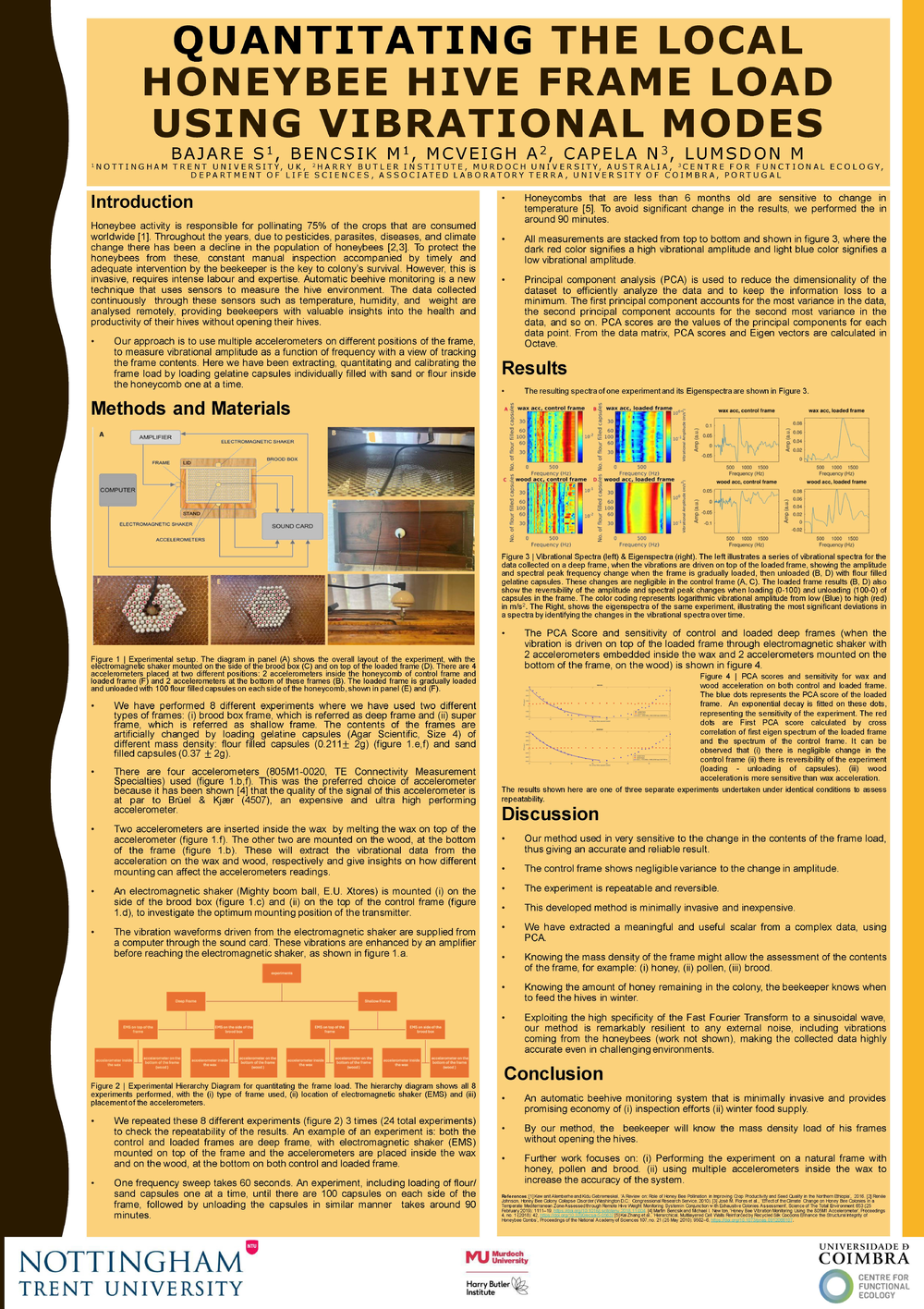 You can see and download all posters here.