Giving Beekeeping Guidance by cOmputatiOnal-assisted Decision making
B-GOOD at the XII European Congress of Entomology
B-GOOD was recently represented at the XII European Congress of Entomology (ECE 2023), a major European entomological meeting held in Heraklion, Crete, from 16-20 October 2023. The event brought together scientists from around the world to exchange knowledge, expertise and perspectives. This year, nearly 1000 entomologists from Europe and beyond attended, alongside representatives from Horizon 2020 projects B-GOOD, Safeguard and PoshBee, as well as the newly funded Horizon Europe projects WildPosh and PollinERA.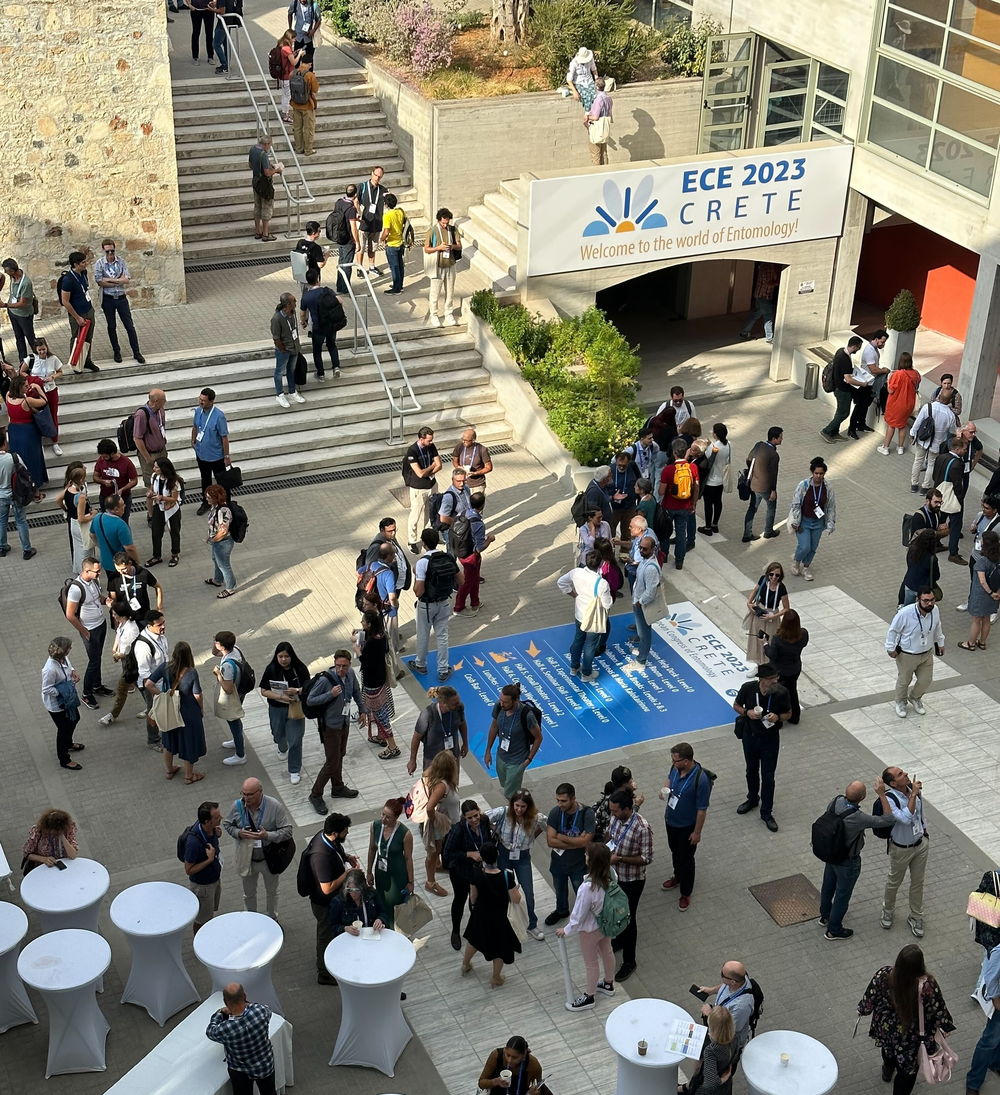 Photo: ECE 2023 Opening day
The congress programme included symposia, lectures, poster sessions, and satellite seminars, fostering networking, collaboration and innovation in the field of entomology. B-GOOD's coordinator Prof Dirk de Graaf (Ghent University) gave a virtual presentation on the journey towards paving the way for marker-assisted selection in beekeeping, while B-GOOD project partner Prof Wim Verbeke (Ghent University) outlined the challenges facing beekeeping in Europe through the lens of stakeholders and beekeepers.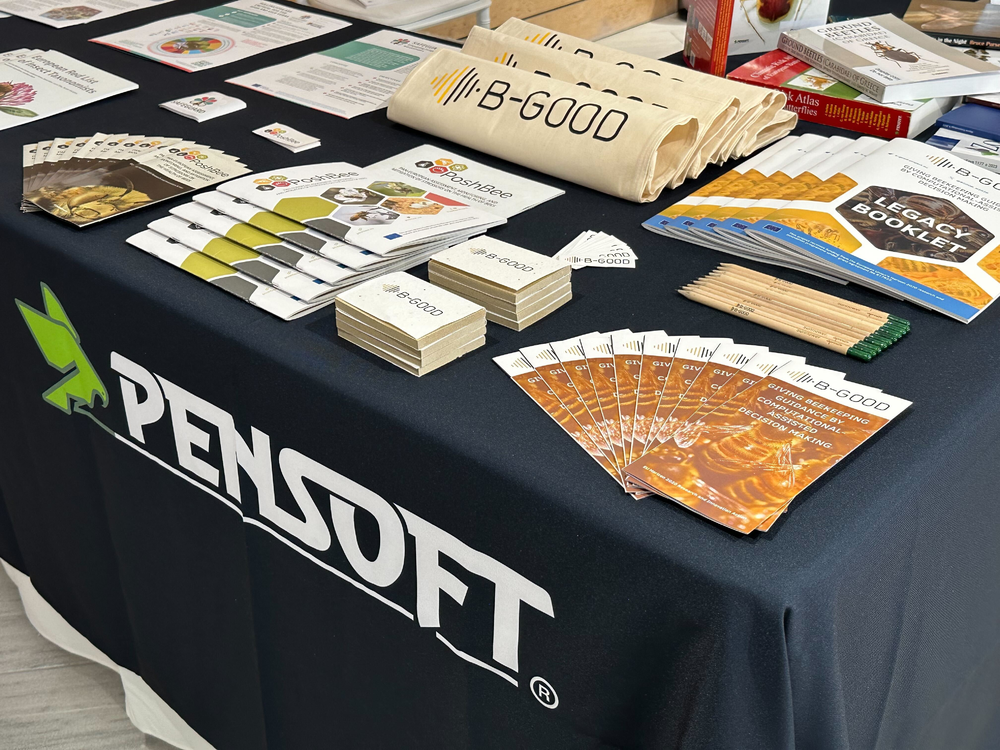 Photo: Pensoft's exhibition table at the ECE2023 with B-GOOD's promotional materials
Visitors to the Pensoft exhibition table were not only able to learn more about the project's mission and achievements but also grab some of our promotional materials such as brochures, stickers, pencils and notebooks with seeds, branded cotton bags and physical copies of our recently released legacy booklet.