Giving Beekeeping Guidance by cOmputatiOnal-assisted Decision making
"The first days of intelligent beehives"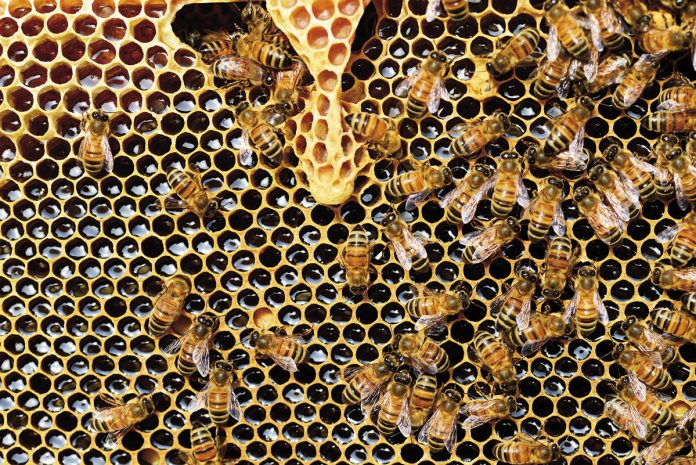 Earlier in June, B-GOOD was featured in an article of the Portuguese "JN Magazine". The column titled "The first days of intelligent beehives" highlights the project's aim of a more sustainable and informed beekeeping and discusses the development of the BEEP technology: the digital checklist app where a beekeeper can register their inspections & the automatic bee measurement system that beekeepers can place under the hive. The interview features Prof. José Paulo Sousa, who is a senior researcher at the Centre for Functional Ecology of the University of Coimbra. Paulo also represented the project in the "90 Seconds of Science" broadcast featuring B-GOOD.
The article acknowledges the vibration sensors as one of the most impressive technologies developed by B-GOOD, as they help identify undesirable phenomena such as swarming or indicate if something is not well in the colony (e.g. detect threatening diseases). "These technologies provide data that can act as early warnings, helping the beekeeper to act before things happen. And the advantage is that all this information is in the palm of his hand", says Paulo, referring to the BEEP app where data is displayed.
Moreover, by gathering information from inside and outside the hive, e.g., the spatial and temporal distribution of floral resources for bees, B-GOOD technologies provide important cue on the potential impact of climatic phenomena on bees and beekeeping. "If we know that in a certain area, due to climate change, the availability of certain food resources will decrease, by influencing the distribution or the phenology of bee-friendly plant species, we can predict the consequences for the colonies and take appropriate measures, either by decreasing the number of apiaries in the area, implementing transhumance, or increasing the need of providing supplementary food", explains the researcher.
The article also mentions the B-GOOD mini apiaries where the first tests are being carried out. There are 8 mini-apiaries distributed in Europe (UK, Netherlands, France, Germany, Switzerland, Romania, Belgium and Portugal), with 8 study colonies and about 30 thousand bees in each. These colonies are equipped with the BEEP system and will be monitored during three consecutive years (2020-2023).
The feature (in Portuguese) can be accessed here.